Come Friday night; there is no better feeling than to take off your work outfit and slip into something super comfortable like leggings. But if you ask us, we´d wear them all day, every day. But sometimes work gets in the way … 🙂 So we have been on the lookout for smart leggings for work – so you can enjoy the comfort of leggings every day, all day.
Read on to see what type of smart leggings are suitable for work and how you can style some super polished and professional looks.
Smart Leggings For Work – Shopping Guide
When it comes to buying smart leggings for work, there are some dos and don´ts we want you to know about. These will help you create a polished and stylish look and give you an overall professional and sleek appearance.
Tip #1: Avoid workout leggings
Obviously, what we mean by workout leggings are the type of thin, shiny type of legging strictly reserved for the gym. They´ll be great for a workout, but not for the boardroom. Having said that, incredibly, there are types of leggings now that you CAN wear for work and the gym. Read on for my recommendation of a great pair below.
Tip #2: Look for strong materials
As with any business clothing, the right materials are key to your appearance. My recommendation here is to go for strong stretch materials, and a four-way stretch would be ideal. Strong materials help maintain the shape of your pair of leggings, avoid bagginess and will also wash well and last you.
Tip #3: Go for dark colors
Leggings are a great piece of clothing to show your legs off, but they might also reveal some unwanted bulges. So my recommendation for when it comes to wearing leggings at work is to rather stick to dark colors and pay attention to strong materials.
Tip #4: Don´t wear short tops with leggings outside the gym
Not much to say about this one. When you are wearing leggings for work, make sure that you wear an appropriate top with it – see below for some hot tips.
Tip #5: Combine leggings with formal business clothing
The trick in creating a polished professional office look with leggings is to combine them with formal business clothing, such as a button-down shirt or a blazer, and of course, the right choice of shoes (heels or ankle boots).
Our Favorite Smart Leggings For Work
This post contains affiliate links and MyComfyBusinessOutfit may earn commissions for purchases made through links in this post.  You will not pay more by clicking through to the link. For more details see here. Thank you so much for your support!
There are some incredibly great leggings out there that are all suitable for work. I have picked three pairs of leggings for you that are elegant and have some extremely practical features such as pockets (which regular leggings wouldn´t have). Read on for our top 3 super-smart leggings for work.
# 1 Five-Pocket High Rise Triple Shank Pants – Ann Taylor
Thank you, Ann; these pants are perfect workwear companions for a business casual look. There is everything to love about these wonderful pants:
First off – pockets! So handy to have pockets for work pants, and pockets are not a given for legging-type pants. These have front and back pockets – not that you want to stuff them, but at least you have the option to "store" some smaller items if needed.
Besides the pockets, I love the super-stretch Ponte material. It is a firm material that will help you achieve that professional and polished look that we are all after, yet the material is super comfortable.
These leggings will look great for work with an oversized shirt and heels (see below for some fresh work looks).
 # 2 Bamans Women's Skinny Leg  Stretch Yoga Dress Pants
I have recently stumbled across Bamans Pants on Amazon and love their selection of comfortable and stylish workwear pants. These pants are all about comfort + style + versatility + affordability.
First off, they are "Yoga Dress Pants", which means they are pull-on pants. Being the yoga pant they are, they can be worn to work and play  – how cool is that?
They also come in different colors – black, navy blue, and grey, fantastic if you want to have an alternative to the classic black of workwear-.
Besides that, they have pockets – which make them look like real work pants, and I think pockets are a must for work pants – I personally can´t stand it when I don´t have any pockets to carry smaller items such as keys.
The price tag at $24,99 is extremely reasonable.
These will look great with ankle boots and a structured blazer, but also with a shirt and heels (see looks below).

# 3 Sweaty Rocks Women's Casual Leggings
Another great and affordable choice on Amazon are these high waisted skinny work pants. Particularly, the choice of patterns and colors stands out, and I love their color "elastic waisted plaid".
They are high-waisted, pull-on pants, made from thick and stretchy material – giving you the benefits of comfort and style – all in one pair of pants :).
Our Coolest  Smart Leggings For Work Looks
Leggings are so versatile when it comes to styling them, and here are some of the coolest ways to style smart leggings for work.
Look 1: Leggings + Oversized Button-Down Shirt + Structured Blazer + Ankle Boots.
==> Shop The Look <==
Bamans Women's Skinny Leg Work Pull on Slim Stretch Yoga Dress Pants – $24.99
Native Youth the perfect oversized work shirt in poplin-White – $31.50
Topshop check oversized blazer in gray-Purple – $ 75.60
RAID Sapphire heeled ankle boots in black – $ 44.80
ASOS DESIGN large minimal backpack-Black – $ 32.30
Look 2: Structured Leggings + Shirt + Jersey Blazer + Heels
==> Shop The Look <==
SweatyRocks Women's Casual Skinny Leggings Elastic Waisted Plaid Medium – $ 21.99
ASOS DESIGN jersey wrap suit blazer-$28.80
Shirt
Heels
Look 3: Leggings + White Shirt + Tunic + Heels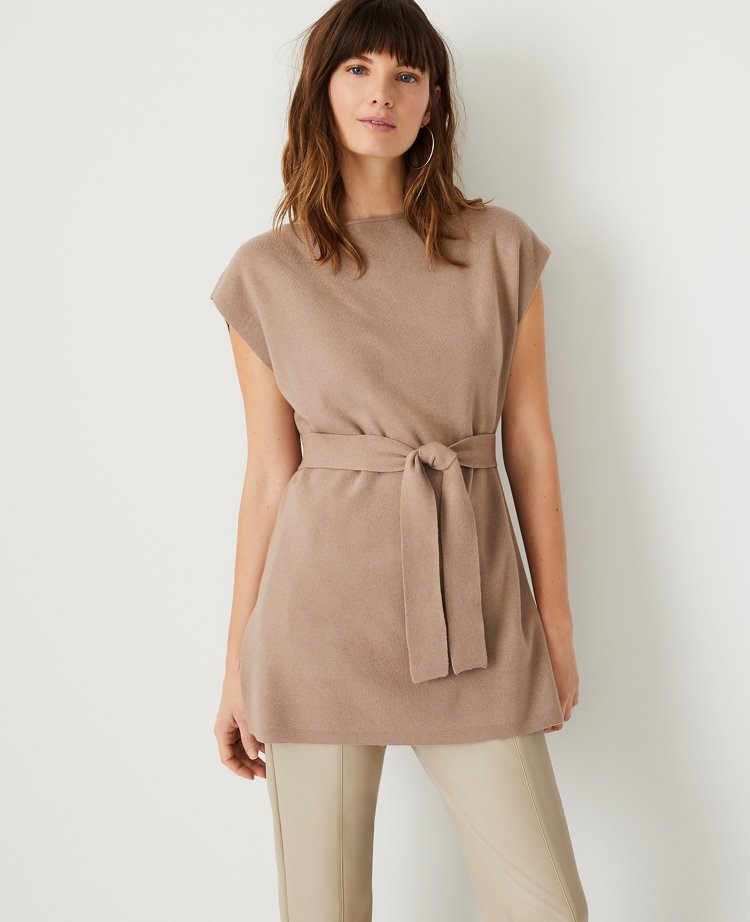 ==> Shop The Look <==
Ann Taylor Five Pocket High Rise Triple Shank Pants – $ 89
Ann Taylor Belted Tunic Sweater – $79.50
Ann Taylor Perfect Shirt – 69.50
Ann Taylor Mila Leather Pumps – $ 128
Smart Leggings For Work Are The Way To Go
With work dress codes relaxing more and more, smart leggings for work are definitely the way to go. They are comfortable, stylish, and versatile and look just as polished as regular pants. Get yourself a few pairs – you can combine them with shirts, blazers, capes, heels, ankle boots, and even sweaters for a more relaxed look. You will look polished and stay comfortable, no matter what the day has is in store for you.
All the best, Drea